Cochran Miller's First Time Gitters
Rate This Video





|
Rated 4.1
Cochran Miller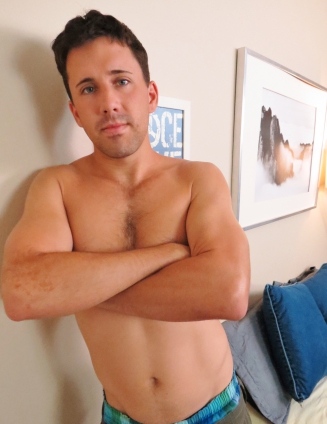 Today we are introduced to Cochran Miller a very straight and nervous 21
year old that is looking to make some extra cash. Normally I would jerk off
the boy, but in this case Cochran wasn't sure if this was for him so to get
him comfortable I decided to ease him into his first porn scene by
interviewing him and letting him do a solo. We had some great banter with
each other it was great to interview him and get to know a little bit about
Cochran before I then asked him to remove his clothes. As I turned on the
porn and he made himself more relaxed getting into the straight porn he was
watching you can tell he became a lot more comfortable. As he strokes his
cock and it gets harder with each stroke and tugging on his balls he applies
some lube and he begins to stroke faster as his cock grows and throbs. As he
started to breathe heavy and moan and since he hasn't jerked off or had sex
in several days his cock got super hard and his body tensed up and he
unleashed and very thick creamy load of cum onto his hands and stomach as it
continued to ooz out, he gave me a big smile and was happy to give me that
hot load for his first time. Now we just have to hope if he feels up to
having his dick sucked or stroked by another guy, will he return....watch
for up coming scenes to find out!